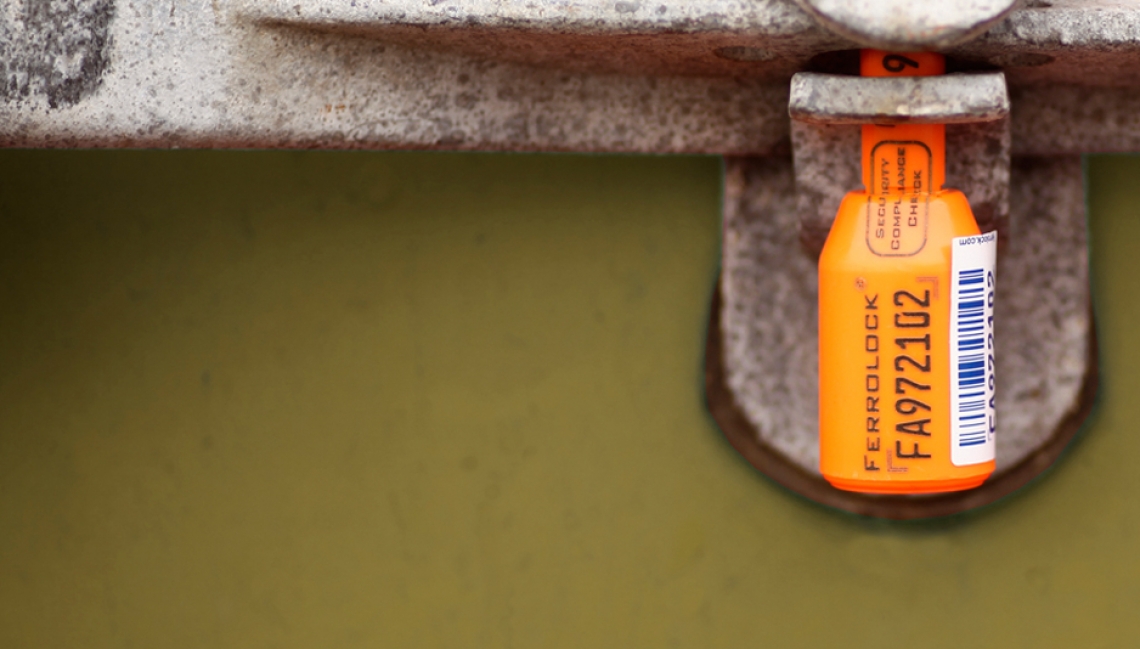 High Security Seals
Bound to international laws, prescribing that overseas freight containers must be sealed so that they remain protected during the transport chain effectively against unauthorized access. High Security Seals can only be opened with heavy equipment.
Products
Discover our extensive range of High Security, Security and Indicative Seals
More...
Personal Support
Ferrotec is more than just a product supplier. Do you need specific advice? We're here to help.
Contact
Products
We offer a variety of Indicative, Security and High Security Seals. The offer of Ferrotec product family is huge and extends to computer seals, reusable locks and all type of seal accessories.
High Security Seals
Security is the top priority for you? Discover our wide range of high security seals.
More Information
Personal Support
Ferrotec is more than just a product supplier. Do you need specific advice? We're here to help.
Contact
Fast and flexible
Your deadlines are ours, so it's important for us not to keep you waiting. Stop the time and convince yourself of our 25 years of experience!
Your benefits:
Offers within on hour
Deliveries 24/7
Delivery after consultation within a 2-hour time frame
SPONTANEOUSLY
The delivery of stock goods is carried out on the same day for orders placed before 6pm
INDIVIDUALLY
Express production of personalized seals, for example, with your logo within 48h
RSS® - The original
Initially developed only for the Ferrolock, the Removeable Security Sticker RSS® is now available for almost every product.
The assistance, which can also be processed electronically via barcode, saves valuable time and prevents transmission errors.
Your advantage
The RSS® by Ferrotec is not only scratch and tear resistant, but is also water and smudge resistant and resistant to weather conditions. We also offer the original RSS® in multiple versions.
More information
Any questions?
Ferrotec's RSS® eliminates transmission errors and streamlines your workflow. For questions or suggestions, we are of course available with advice and assistance.
Contact
Ferrotec Fair Play Award 2019
We support the International Football Cup, because youth sport is an excellent way to show performance and at the same time live a fair deal with others according to clear rules.
Play fair!
The interaction with people from other nations is becoming more and more important for the newcomers and is only to be achieved with appreciation and fair play - we at Ferrotec make us strong: from the beginning, a lifetime!
READ MORE
PHILOSOPHY
At FERROTEC, we know how important and valuable the fair, friendly and respectful approach to customers, partners and colleagues is. With the FAIR PLAY AWARD, we want to arouse the interest of the youth in these qualities and actively promote fairness.
To the video
FERROTEC - guaranteeing secure logistics for 25 years
Thanks to the high qualification and the more than 25 years of experience in the field of logistics safety, every FERROTEC requires a high degree of quality, flexibility and reliability.
And the trust into the company by its clients is very well appreciated by FERROTEC and repaid with great commitment.
The company's productivity is underpinned by the broad range of product lines and their product subgroups.